description
specs
lead times
resources & downloads
designer
manufacturer
description
Pincettes is a set of open dividers that offers many ways to isolate without encasing the users, respecting their habits when it's break time.
The construction logic is very simple and is designed to create small islands of peace within the work environment, where you can rest, read, chat, or take a break in privacy. The module is composed of a thermoformed polyester fiber bearing with two layers of fabric, clamped inside a solid wood structure mounted on a pedestal of raw concrete. Pincettes, conceived as a design partition with acoustic purpose, easily adapts to any type of space, thanks also to the different conformations and the possible chromatic variables.
Dividing a space without creating a wall.
Could we reflect the rhythm of a widely standardized routine by proposing again a little humanity in its good functioning? With its concrete base, wooden spine, and felt cape, Pincettes is an object to deposit in any self-respecting open space. Sound protection as visual as it is an oasis of withdrawal, a companion table/break/mystery to improve a workday. With its enveloping shapes, it offers a space of softness in a performance environment.
specs
---
Panel Options
Alternative colors are available upon request.
---
Materials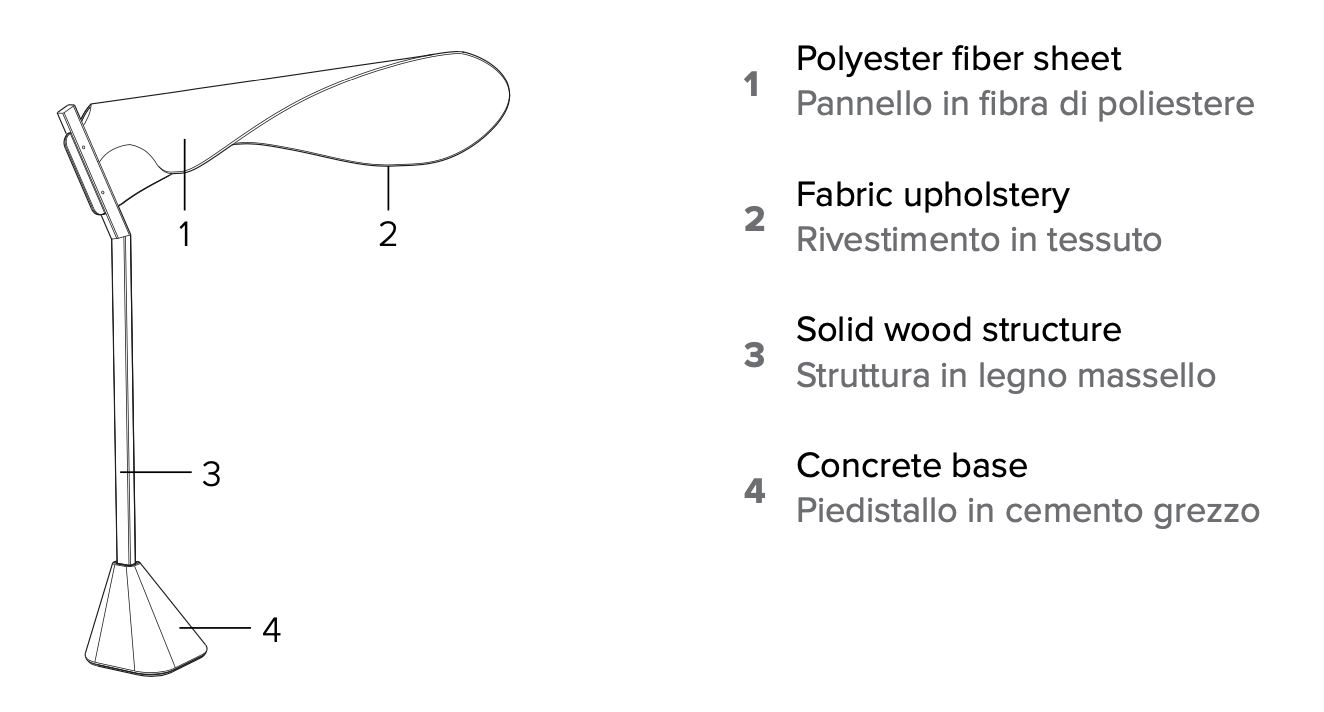 ---
Dimensions (cm)
Please see datasheet for the all the variations.
lead times
The average lead time for True Design orders is 10 weeks.
resources & downloads
designer

Born in 1976, Luciano Dell'Orefice, has been head designer for more than 10 years of his own studio. 
Designer of scale with inductive logic, he passes from Totem, fingers figurines enabling that to tell Tales of De La Fontaine, to Chanterelles , XXl umbrellas which also serve as water collectors. "I have to strip down to understand how to recreate a logic" Whether accessories, architecture, furniture, or scenography, Luciano Dell'Orefice likes stories and words, a nod to his educational journey that has mixed languages, literature, and design. After an experience in architecture at EPFL, he graduates in Industrial & Product Design at ECAL / University of Art and Design Switzerland, he started in the business being, for two years, the assistant of Patricia Urquiola in Milano till 2007. Since then, he tells his own stories.
manufacturer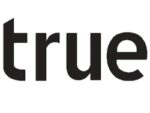 True Design
Perhaps this is why a name has never been more appropriate, because it is the project of a family that means business and that, when it deals with issues relating to growth and trust in the new generations, probably does not even talk about it, but simply takes direct action. TRUE is a joint project: the project of a family that has become a company. Founded in 1983 under the name TMA, an interesting geographical acronym of three towns – Treviso, Monselice, and Asiago – particularly active in the furniture industry and, specifically, in the office furniture industry. The founders' Donatella Brunello and Giuseppe Maniero business and technical experience resulted in a company with international prospects, in which seating for offices as well as theaters and cinemas were its only business. The increasingly high capacities achieved in the upholstered furniture sector and the downturn in the auditorium seating sector led the family to evaluate a new path: the creation of a company that carries forward the expertise acquired over the years, combined with the agility and freshness of a family business which since 2009 also includes the second generation of entrepreneurs, that is young Alessandro, Lorenzo, and Francesco Maniero. By virtue of necessity in that same year TRUE was founded, an Italian company that creates high-quality furnishings and accessories, able to respond to the changing needs of the market in an innovative and lasting manner, providing a service that can always effectively satisfy customer needs with industrial products which can be customized upon request. The spirit of the brand is contained in a single concise and precise adjective that reflects the values on which its collection is based, characterized by authenticity, practicality, and concreteness.
These same adjectives fit perfectly with the coherent and visionary, but also pragmatic, work of the architect Aldo Parisotto, who has been in charge of creative direction since 2014. Parisotto, an internationally renowned architect, co-founder, and owner of Parisotto+Formenton Architetti, immediately joined the TRUE family, with whom he established a direct, spontaneous, sincere, and substantial relationship. TRUE made a strategic choice when it assigned him a role halfway between designer and architect, able to collaborate without limiting himself to imprinting his own distinctive style, but working while taking into consideration the real needs of designers and the public worldwide. At the beginning of the new millennium, workplaces ceased to be places of mere production and became increasingly welcoming and comfortable spaces, where one could stay longer in contexts characterized by the need for emotion even more so than the function of the space itself. Enhancing this aspect by freeing space from the rigid dogmas of the architecture of the past was one of the first challenges that the Art Director faced with regard to the TRUE collections. Each of the company's creations originates from the passion for the work and the profound sense of responsibility of those who work there, in a family atmosphere in which production increases and is developed. Aware of their role and the essential role of the designers, TRUE's production is the result of a thorough analysis of the demands of both the market and international production, organized in an open and flexible manner, adopting cutting-edge methods and technologies, focusing on knowledge and training. And, above all, cooperation. In fact, cooperation was a fundamental criterion in the selection of the designers to whom the conception and development of the new TRUE collections is to be entrusted. The designers whose creative talents contribute to further enhancing the TRUE catalog are, therefore, chosen according to the affinity between their ethical and aesthetic approach and that of the company to transform wood, fabric, metals, and leather into furnishing accessories both beautiful and accessible that are exclusively manufactured in Italy. A decade after its inception, TRUE's objective is to grow continuously in the name of research and innovation, and to expand and increasingly stand out on the international level due to the quality of its production and service, competitively consolidating its brand among the most important market segments. Because TRUE focuses on a passion for beautiful and well-performed work for the satisfaction of its customers, offering experience, expertise, capacity, and flexibility, to achieve a dream together, to help make spaces more pleasant and comfortable, with products that are durable both for their taste and for the quality of their materials and workmanship, and that are, therefore, truly sustainable.