Noda High Back Armchair  | By Alp Nuhoglu, 2022
Meet the modular sofa family Noda, which with its simple linearity makes every space more elegant and offers the opportunity to create customized spaces with its freedom of infinite combination!
With its flowing linearity supporting its modern form and its rounded corner details providing a cozy design, the Noda modular sofa family offers infinite combination options to customize public or private spaces and replies to versatile needs of different uses. With its high or low-back alternatives, its modular design which can be used together or separately, its cornered, armed or armless options, and it's coffee table modules of different sizes, it has a strong aesthetics which redefines the space where it is placed.
The high back alternative, one of the impressive details of the Noda sofas designed as single and two-seat, creates the feeling of a retreat thanks to the privacy that it allows in the shared space, and provides the comfort of private use with its sound insulation.
While all the color options in the B&T color chart can be applied to its upholstery and powder-coated, electrostatic metal legs, Noda brings its authentic character and contributes to spaces such as waiting rooms, shared workspaces, and offices with an innovative and ambitious design approach.
High back armchair 34.6 w | 28.3 d | 49.2 h | 16.5 sh | 21.6 seat depth
Low back armchair 34.6 w | 28.3 d | 27.5 h | 16.5 sh | 21.6 seat depth
All modules dimensions (in CM)
Yardage
Please see the booklet.
Noda collection is currently made to order with a lead time of 10-12 weeks.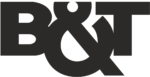 B&T Design is one of the leading furniture manufacturers in Turkey.
With its masterful tailoring skills in upholstered products and precise attention to detail in wood and metal manufacturing B&T Design provides world-class products and services. When designing and manufacturing; B&T Design keeps users in mind to be as functional and useful as possible.
B&T Design was founded in 1985 by the entrepreneur Talip Aysan, combining his expertise in metalwork with designers who offer fresh design ideas.
Started manufacturing design-oriented collections as per European quality standards. Today, B&T Design exports its products and services to more than 65 countries from Australia to Belgium and the United Arab Emirates to the United States.
B&T Design, which continues to exhibit its new approaches in sector fairs in Germany, and Italy, regularly meets with users at Salone Del Mobile in Milan and Orgatec fairs in Cologne. The collections, which are always designed by successful designers for more than 20 years, become a common point of different cultures all over the world. B&T Design products are found in hospitals, offices, hotels, educational buildings, banks, airports, etc. around the world. B&T Design collections are preferred by developers and designers because of their unique solutions and modification options according to the space where products will be installed.
Today, B&T Design continues to develop product solutions for leading international brands such as Microsoft, Mercedes-Benz, Google, and BMW, as well as major domestic institutions such as Acıbadem, Memorial, and Medical Park Hospitals.
B&T Design, simplify interior designers, architects, and dealers' work with the quality product and services it offers. After Istanbul and the USA, the last showroom opened to trade in Ankara in 2015. B&T Design, which has achieved significant success both at home and abroad, continued to increase its production capacity by moving to its new factory in 2016.